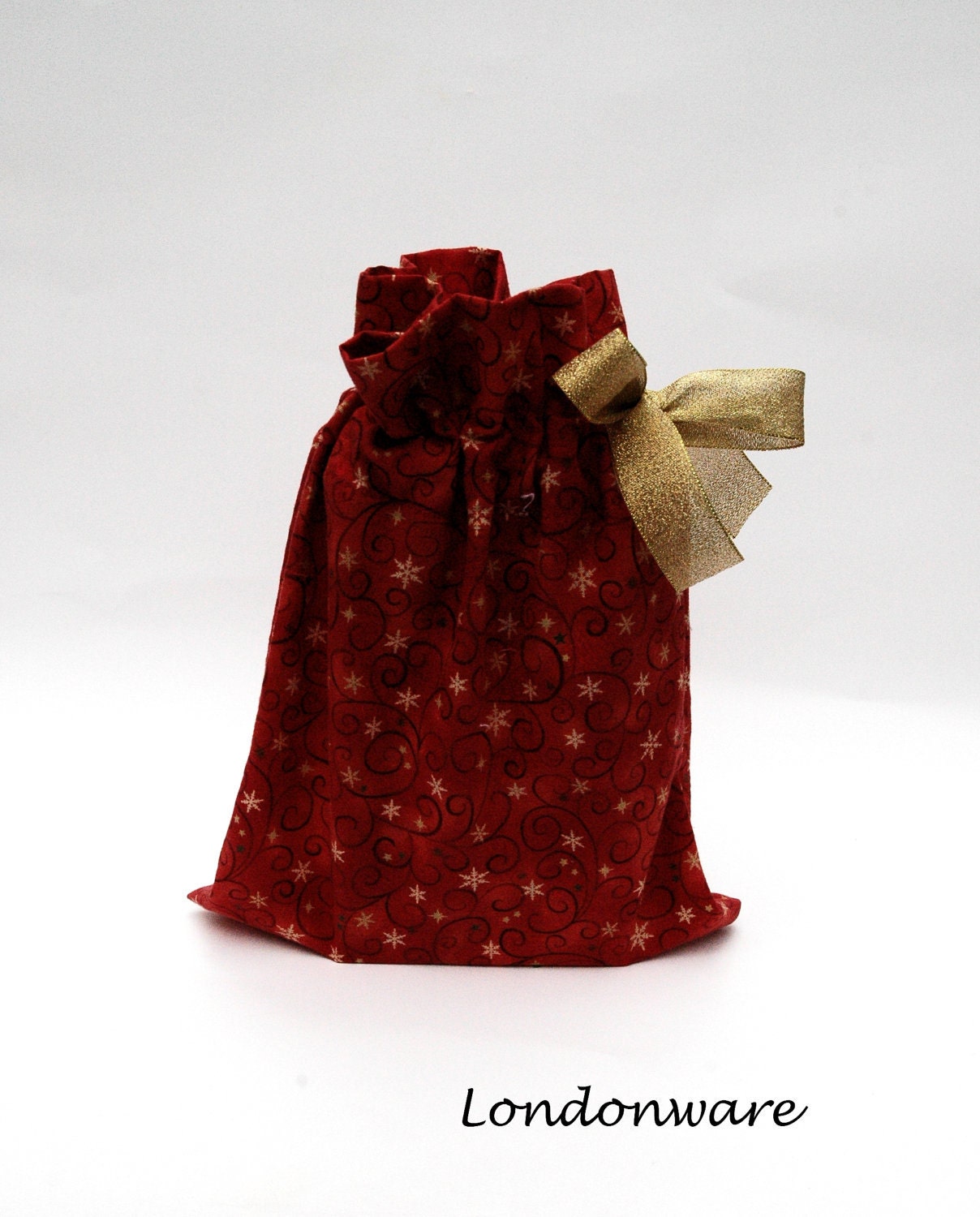 Start a great Christmas tradition by using reusable Christmas bags. They are easy to store, don't take up much room, and can be used year after year. Great to give as gifts or keep right in the family.
This bag is made of 100% cotton. With a ribbon for a draw string. The inside have French seams. Which makes a very pretty finish on the inside.
Measurement of bag:
7.5 inches X 10 inches
3 inches to ribbon closure
You can make a complete set in same fabric. I can also custom make any size. Just Converse me.
*More prints will be available soon.
Buy at my etsy shop: http://www.etsy.com/listing/86619814/reusable-christmas-gift-bag-golden