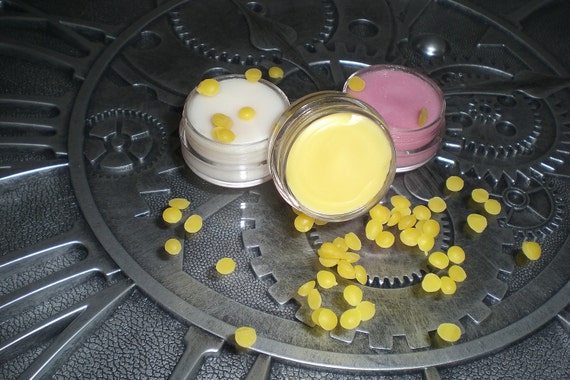 A friend recently introduced me to Halo Creations Natural Lip Balm. I love this all Natural SPF15 Lip Balm. It is made with:
Sweet Almond Oil ~Organic Coconut Oil ~Apricot Kernel Oil ~Sunflower Oil ~Jojoba Oil
~Shea Butter ~Vitamin E ~ Organic Yellow Beeswax
As soon as the weather starts getting cold my lips are always chapped. This worked like and charm and you get to choose from so many different flavors. I bought the strawberry and mint creme. I was going to give one away but after I got it I couldn't part with it.
Londonware is proud to sponsor a Halo Creations giveaway. Check out her items on etsy. http://www.etsy.com/shop/LoLoPango?ref=seller_info
She even offers free shipping.
The Halo Creations giveaway is for one jar of natural lip balm. You choose the flavor. Giveaway ends Nov. 25 @ 12:00 PM.
Complete the follow and post in the comment section with your email. Post each separate and this will give you 3 chances to win.
1. Go to Halo creations on etsy and tell me what flavor you would want. http://www.etsy.com/shop/LoLoPango?ref=seller_info
2. Like Londonware on Facebook.
3. Post this contest on Facebook.
The winner is............
True Random Number Generator
Min:
Max:
Result:
8
Powered by RANDOM.ORG
Sarah [Nurse Loves Farmer] said...
Love vanilla!
November 21, 2011 11:35 AM